Dr. Boyko strives to be on the leading-edge of technology. Better technology makes for more predictable and comfortable treatment for patients. At Boyko Dental we offer a wide range of state-of-the-art technologies to better serve our patients.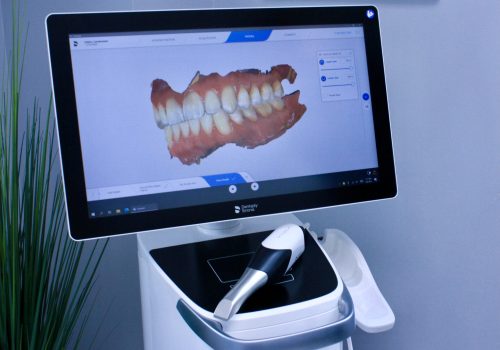 Primescan Intraoral Scanner
An intraoral scanner is a device that scans the inside of the mouth to create a digital model. With digital impressions, we have a more accurate and less messy impression than the old goopy impressions of the past.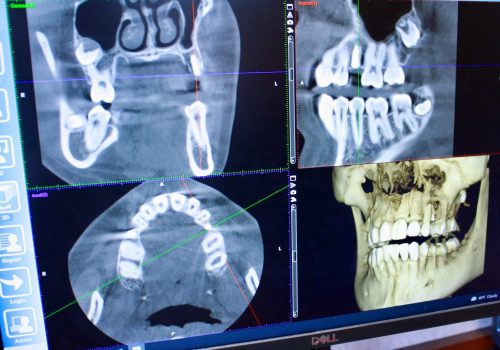 3D CBCT


Our Planmeca 3D CBCT takes a picture of your teeth and jaw that allows us to see much more detail than the old traditional 2D images you may remember. While 2D imaging is still regularly used in our office, when needed, 3D Imaging technology allows us to see the teeth, bones, nerves and tissue of the jaw while allowing us to more accurately diagnose things like tooth decay, infections, abnormal growths and lesions and fractures. This machine is also used to safely diagnose and treatment plan dental implants.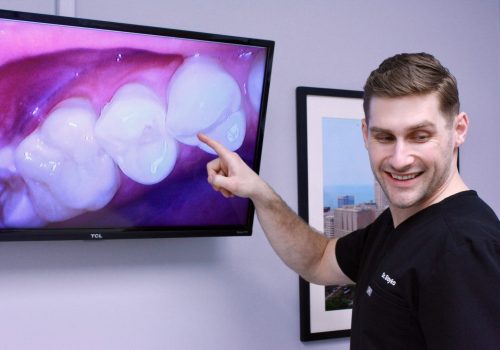 MouthWatch Intraoral Camera
An intraoral camera is a device that allows us to take a digital photo of your teeth. This can be helpful in diagnosing and for helping insurance claims but is also immensely beneficial as a tool for patient education. The ability for a patient to see an up close photo of things like tooth decay, tooth fracturing or plaque build up can help them understand why certain treatment options may be recommended by the dentist.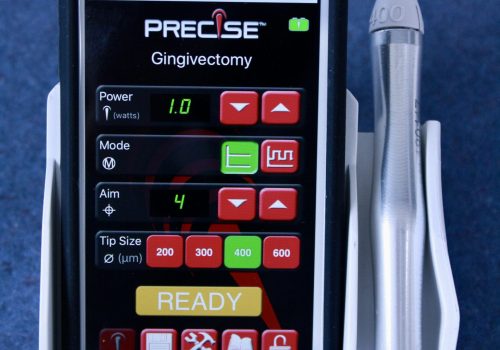 Diode Tissue Laser
A diode laser is a tool that can be used in many cases as a replacement for a scalpel. Lasering tissue is often much cleaner, accurate and less traumatic when cutting and leads to significantly less bleeding. The Diode laser is used in our office for procedures such as removing excess tissue around a tooth, frenectomies, biopsy of tissues and even to remove canker sores.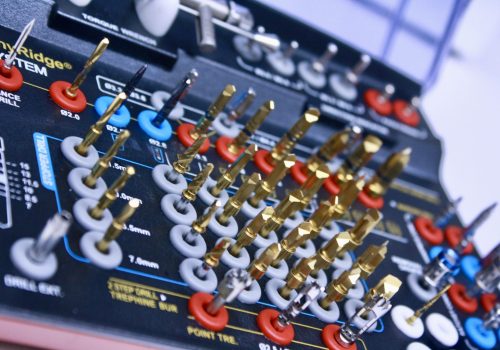 Implant Placement Kit
The most accurate and highest quality instruments are used in our office when placing dental implants. Implants are a predictable way to replace a missing tooth or teeth that looks, feels and functions like a natural tooth.